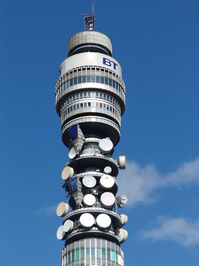 The UK's biggest internet provider is experiencing problems for a second day in a row. The first day of problems was caused by a power failure at a partner company's site which left users struggling to access the internet.
Today's problems were caused by a circuit that tripped in a building in London, owned by Telehouse, which hosts a data centre used by BT. Both sites are situated in London Docklands, but owned by different companies. According to DownDetector, most reports of outages were in London. other reports were in Birmingham, Manchester, Nottingham, Milton Keynes, Leeds, Sheffield, Bristol, Liverpool, and Glasgow.
A spokesman from Telehouse said, 'The problem has been investigated and the solution identified. Our engineers are working with our customers on the resolution right now.' Telehouse is a major carrier-neutral colocation, ICT solutions and managed services provider.
www.dailymail.co.uk (21st July 2016)