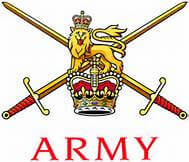 Amrik Bhabra, ADECS Chief Executive, was fortunate to be invited to a Flagship Community Engagement Event in Leicester last week. The invitation came from Major General Stanford to showcase the multi faith engagement activities across the communities. It soon became apparent that the strict security measures that were in place, were because the event was to be attended by His Royal Highness Prince Charles as well as a number of civic dignitaries.
Amrik was delighted to be able to attend and enjoyed the opportunity of meeting with senior officers over lunch and network with people from across the UK. The event was organised and looked after by various senior members of the army – who offered a rare insight to the variety of work they are involved in. Amrik not only had some fascinating conversations with various army representatives and other guests, but was also lucky enough to have a brief chat with Prince Charles too.
The Band of the Gurkhas provided a musical backdrop to the proceedings.
30th January 17