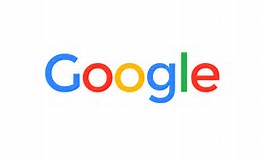 Google has been fined 2.42bn euros (£2.1bn) by the European Commission after it ruled the company had abused its power by promoting its own shopping comparison service at the top of search results. The ruling also orders Google to end its anti-competitive practices within 90 days or face a further penalty of payments of 5% of its parent company Alphabet's average daily worldwide earnings. Based on the company's most recent financial report, this amounts to about $14m a day.
The European Union's Competition Commissioner, Margrethe Vestager, said 'Google has denied other companies the chance to compete on their merits and to innovate, and most importantly it has denied European consumers the benefits of competition, genuine choice and innovation.'
A spokesperson for Google said, 'We respectfully disagree with the conclusions. We will review the Commissioner's decision in detail as we consider an appeal, and we look forward to continuing to make our case.'
Google shopping displays relevant products' images and prices alongside the names of shops they are available from and review scores, if available.
www.bbc.co.uk/technews (27th June 2017)