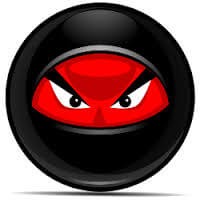 Research from Google suggests that cyber thieves have made in the region of £19m over the past two years.
'It has become a very, very profitable market and is here to stay,' said Elie Bursztein from Google who, along with colleagues Kylie McRoberts and Luca Invernizzi carried out the research.
Ransomware is a malicious software that infects a machine and then encrypts or scrambles files so they no longer can be used or read. The files are only decrypted when a ransom is paid.
The data gathered showed that there were 34 variants of ransomware, the most popular being Locky and Cerber.
Mr Bursztein said that the gangs behind the ransomware explosion were not likely to stop soon, even though there is competition from newer variants such as SamSam and SPora.
www.bbc.co.uk/technews (27the July 2017)