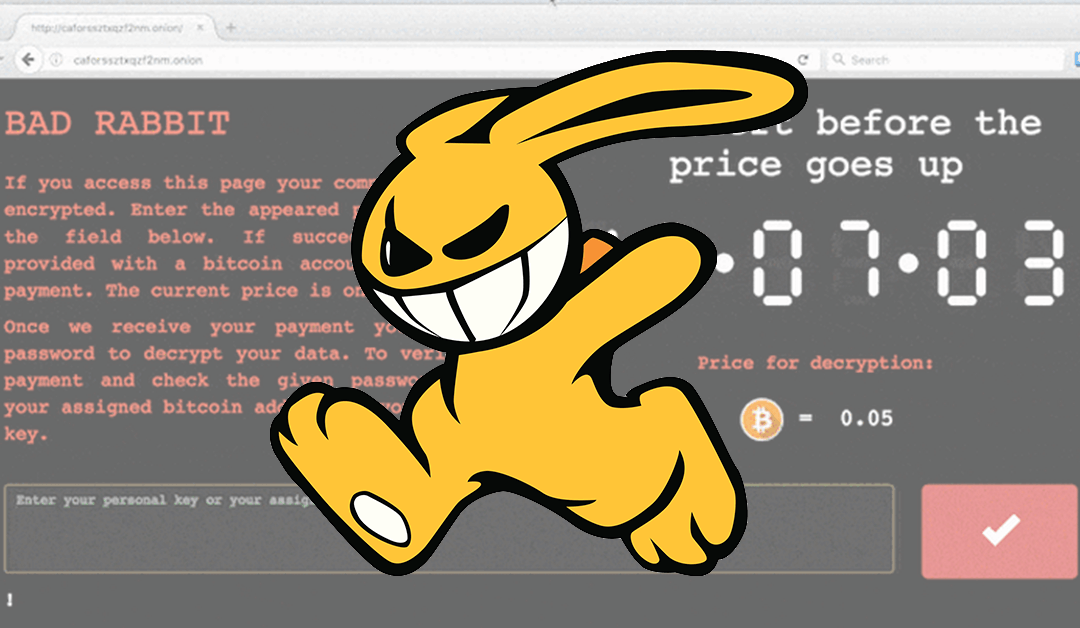 A new strain of ransomware, named 'Bad Rabbit' has been found spreading in Russia and the Ukraine. The malware has affected systems at three Russian websites, an airport in Ukraine and an underground railway in the capital city of Kiev.
Bad Rabbit bears similarities to the WannaCry and Petya outbreaks earlier this year. It is not yet known just how far this malware will be able to spread. US officials said they had received multiple reports of Bad Rabbit ransomware infections in many countries (such as Turkey and Germany) around the world.
The US computer emergency readiness team said it "discourages individuals and organisations from paying the ransom, as this does not guarantee that access will be restored".
A privately owned Russian news agency, Interfax, was particularly hit hard. Its website displayed the 'our service is temporary unavailable' message for over twenty-four hours.
On the morning of 25 October, it transpired that Russian banks had also been targeted but, luckily, were not compromised.
Bad Rabbit encrypts the contents of a computer and asks for a payment – in this case 0.05 bitcoins, or about $280 (£213).
Cyber-security firms, including Russia-based Kaspersky, have said they are monitoring the attack.
www.bbc.co.uk/technews (25th October 17)