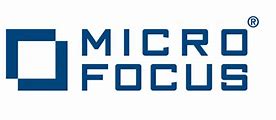 Shares in the UK's biggest technology firm, Micro Focus International, have plunged after it warned of a sharper than expected fall in revenues. Micro Focus specialises in extending the life of older IT systems for Customers such as BMW and American Express.
Shares in the company were down 42% in afternoon trading. Problems are thought to stem from its purchase of Hewlett Packard Enterprise's software business for £6.8bn, with problems of integrating the business.
Chief executive of Micro Focus, Kevin Loosemore, is stepping down from his role in order to spend time with his family and pursue other projects. He will be replaced by chief operating officer Stephen Murdoch.
The company's statement added that its cost savings drive was ahead of schedule and its net debt was expected to be in line with expectations.
www.bbc.co.uk/technews (20th March 18)