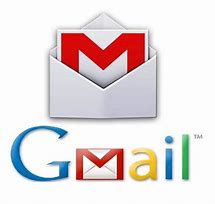 The redesign is set to help Google compete better with Microsoft's Outlook on the business side and modernise consumer email by bringing features from its inbox email client into the main Gmail experience. This is the biggest overhaul in five years, bringing a new look, advanced AI-powered features and improved privacy.
"This is an entire rewrite of our flagship, most-used product," said Jacob Bank, product manager lead for Gmail, which 1.4 billion people use each month.
For consumers, headline features include the ability to snooze emails, as you would with an alarm clock, until a specified time or date, and what Google calls "nudge", which displays messages with quick reminders that you haven't responded to certain messages so that "nothing slips through the cracks".
The smart reply feature, found within Google's Gmail app on smartphones that suggests quick reply phrases based on the content of the email, will also be rolled out to the web.
Cosmetic changes also bring Gmail in line with Office, placing Google's calendar, tasks and note-taking services within the same page as emails and alongside existing instant messaging options.
Google has also improved Gmail's phishing protection with new and more dominant warnings about suspicious emails, as well as a new confidential mode that allows users to send emails with expiration dates, prevent the forwarding, copying, downloading or printing of emails and revoke previously sent emails. Emailers can also dictate that recipients have to input a one-time password to read certain messages, in an attempt to ensure that only the intended recipient receives the information. Google's approach for its email service has changed from consumer-centric to business-centric as it pushes its commercial G Suite products to business.
One of the things holding G Suite back for businesses has been limited offline capabilities. Gmail now offers up to 90 days of emails offline, allowing users to search, write and manage messages without internet access in the browser.
The changes to Gmail will roll out over the next few weeks with consumers able to opt into the new look by selecting the "Try the new Gmail" option under settings once it is available. Changes to the G Suite system will require system administrators to turn on options before they are available to workers using the Google tools.
The Guardian/technews (26th April 2018)