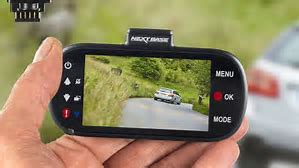 Road users are now able to submit footage of dangerous driving to police in England and Wales, using a platform set up by a dashcam manufacturer.
The website, built by Nextbase, allows visitors to upload videos before sending to the right police force.
Joshua Harris, director of campaigns at road safety charity Brake, said 'This is a fantastic initiative, which couldn't be more timely.' Though the platform should make it easier for road users to submit footage, it remains for the police to decide whether to prosecute.
A spokesperson for Big Brother Watch however, has questioned the encouragement of motorists constantly filming each other. 'Whilst everyone wants safe roads, we should be cautious to avoid breeding a culture of citizen surveillance and suspicion.'
www.bbc.co.uk/technews (3rd July 2018)