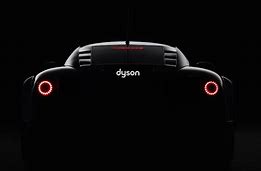 Plans for a ten mile test track in Wiltshire have been unveiled by Dyson, where new electric cars will be put through their paces. The track is part of a plan to start selling a 'radical' electric car from 2021. Dyson bought and then renovated the disued airfield at Hullavington two years ago. The redevelopment has cost £84m and the next phase of the airfield's development would take Dyson's total investment to £200m. About 400 automotive staff are now based at Hullavington and a further three buildings will open in the next few months, meaning there will be  testing space of 15,000 sq m. 'We are now firmly focused on the next stage of our automotive project strengthening our credentials as a global research and development organisation,' said Jim Rowan, chief executive of Dyson.
Any details about the electric car are yet to be revealed, and no prototype has been built. It is expected to be aimed at the upper end of the market and may not even look like a conventional vehicle. 'What we are doing is quite radical,' said Rowan. The hints suggest that the Dyson vehicle is more likely to rival Elon Musk's electric carmaker Tesla, rather than the likes of Toyota or Volkswagen.
Dyson came under fire in 2002 for its decision to move production of its vacuum cleaners from the UK to Malaysia at the cost of 560 jobs. Dyson, which made its 100 millionth machine last year, posted a 40% rise in turnover to £3.5bn as sales soared in Asia, while profits jumped by a third to a record £801m.
It has more than 12,000 staff, including 4,500 engineers and scientists, with 4,800 employees in the UK.
www.bbc.co.uk/technews (30th August 2018)