IT Support
ADECS-Maple has a range of support solutions to suit every budget or business requirement, including remote support, server & desktop monitoring and both software & hardware solutions.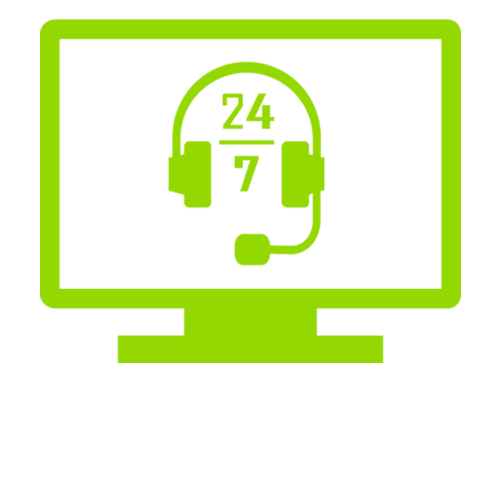 This is a suitable product for any business that has no internal IT function and is looking for a partner to manage their PC's, servers and hosted environments. It is built on a core range of services:
Remote monitoring of PC's and servers (either on-site or in the cloud)
Unlimited success to the remote helpdesk and support team either by telephone, email or support portal
Pro-active issue prevention and fixing via ADECS-Maple remote support technologies
Service Monitoring
With the ADECS-Maple Proactive Server Monitoring Solution we can easily and effectively monitor and manage the health of one of the most critical aspects of your business – "the server". Our Proactive Server Monitoring Software watches over key parts of your server and alerts you or our Helpdesk (depending on your Service Agreement with ADECS-Maple) to any issues, so they can be resolved, before they become a larger problem that causes costly downtime. ADECS-Maple offer two categories of Server Monitoring for both Windows and Linux: '24/7 Round-the-Clock' Checks and the 'Daily Safety Check'
Windows Server Monitoring - 24/7 Checks
Server Performance Monitoring
Windows Service
Disk Space
Critical Events
PING Checks
SNMP Check
TCP Service Checks
Website Checks
Roll Your Own Event Log Check
File Size Check
Bandwidth Monitoring
Daily Safety Checks available for Windows Servers
Anti-Virus Pattern File Check daily-safety-checks
Backup Complete Check
Drive Space Consumption Check
Critical Events Check
Microsoft Exchange Check
Hacker Check
Physical Disk Check
Linux Server Monitoring - 24/7 Checks
Bandwidth Monitoring Check Alert-suppression
File System Space Check
Linux Daemon Check
Log File Check
Performance Monitoring Check
PING Check
Process Check
Script Check
TCP Service Check
Web Page Check
Daily Safety Checks available for Linux Servers
Antivirus Update Check  mysql check
Backup Check
File System Space Change Check
Hacker Check
Log File Check
MTA Queue Check
MySQL Check
Package Management Check
Physical Disk Health Check
Physical Memory Health Check
Process Check
Script Check
Workstation Monitoring
The ADECS-Maple Workstation Monitoring Service means that you can rest assured that your PC's, Laptops or Mac's are in business-ready condition each and every day.
Our proactive health checks test key components of the system each morning alerting you or our Helpdesk (depending on your Service Agreement with ADECS-Maple) to any potential issues. We'll be able to spot problems – almost always before they cause user downtime
Windows Workstation checks
Event logs
Antivirus update check, to ensure latest definition files are being used
Drive space change check, to alert you to problems that are causing drive space to be consumed at a rapid rate
Disk health check, to alert you to failing disks
Hacker check, to alert you to a high rate of unauthorised login attempts
Windows services check, to report on services which are set to auto-start
SNMP
RAID array
OSX Workstation Monitoring checks
Available now on Beta, OSX Workstation Monitoring currently provides the following range of invaluable and comprehensive checks, with more to come – watch this space!
File system space check
Log file check
OSX Daemon check
Process check
Apple system log check
File system space change
Hacker check
Log file check
OSX update check
Physical disk health check
SNMP and Network Monitoring
ADECS-Maple provides a comprehensive range of remote SNMP monitoring, network monitoring and performance management solutions so you can easily and affordably look after your servers, networking equipment, remote offices and websites.
Our solutions put you in control by offering:
SNMP (Simple Network Monitoring Protocol) monitoring
Network device connectivity
TCP service monitoring
Network security
Network security audit
ADECS-Maple provides a suite of tools to quickly and easily monitor network security on firewall ports, unauthorized login attempts, security patch management, antivirus signature file update check and back-up success.
Manage security risks on the network with TCP service monitoring
The ADECS-Maple TCP Service Check alerts you to security risks and malfunctioning TCP/IP Services/applications, so you can spot developing problems on the network, and fix them before they become bigger problems.
The TCP Check monitors a specified port on an IP address or hostname on the LAN, WAN or internet, and alerts you if it is either open or closed. Use it to:
Check specific ports – like 25 (SMTP), 80 (HTTP), 3389 (RDP), 1723 (PPTP) – are open when they shouldn't be
Test systems availability/function with the TCP services check
Check the email server is accepting email
Check that the database server is available
Check that the network services DNS, DHCP, Wins, etc. are up
Check that the web server is accepting connections
Check that the required ports on non-Windows operating systems – such as Linux, Unix or Apple Mac – are not accepting connections
VPN services are available to remote users
Network device connectivity
The ADECS-Maple PING check provides an easy and effective way of testing network device connectivity. In just 10 minutes you can configure a number of PING Checks for the devices – on the LAN or external network – that are critical to daily business operation.
Test network device connectivity for the availability of critical network devices; printers, photocopiers, routers etc, within the local network, to ensure remote offices are contactable, test non Windows devices such as Linux, Unix or Apple Mac are operating, or PING web and email servers to check that they are live.
When a device goes down you or our Helpdesk (depending on your Service Agreement with ADECS-Maple) will be alerted immediately via SMS or email, so fast responses can take place to restore the connection and keep business up and running.
Remote network security
The Network Security Monitoring tools help you analyze network security so you are alerted immediately to any malicious activity. Knowing that your security infrastructure is in place provides the added peace of mind that networks and data are secure.
SNMP monitoring
The ADECS-Maple SNMP monitoring makes it easy to stay on top of any SNMP-enabled network device and report the status back to your dashboard. One consolidated dashboard view makes it easy to stay on top of even the most diverse IT and business infrastructure.
Monitor any SNMP-enabled device; server room aircon units; manufacturing instrumentation; industrial fridges; vending and ticket machines; heating and cooling plants; security and fire systems and more.
The ADECS-Maple SNMP monitoring polls the device itself, rather than waiting for the device to issue a trap. This gives the added benefit of also confirming the device is still there –  think of it as a sort of SNMP PING check.
The large array of differing business and organisations that we have been supporting since our inception in 1992 means that we have built a solid foundation of IT knowledge and best practice and our engineers are able to pass on this knowledge throughout our customer base.
Our philosophy has always been to ensure that the client gains the most value from our service and this includes encouraging our engineers to educate the users as well as deal with their support needs. This isn't something that we force upon our clients. We are here to provide the service you require but we don't try and keep the processes and procedures we use a secret in the hope that you won't be able to move away at some point in time. We have a very high client retention rate with many clients being with us in excess of 10 years and this is achieved by providing a solid and open service and by working in partnership with the client.
As Microsoft and IBM partners we are able to leverage product support for our clients that would ordinarily only be available to large corporates with big IT spends. With access to vendor specific third party support at pre-sales, sales and implementation levels you can rest assured that your project will be handled in a professional and efficient manner. As a small business ourselves we understand the risk and pain that a complex IT project can bring if not handled correctly and we always manage our projects with the minimum impact to the client as our main focus.
We understand that different businesses require different things from their consultancy and support. An MD or FD may be looking for someone to help relieve the pressure of finding technical and procedural solutions to business processes whilst an IT manager may need help with the more mundane tasks of IT support leaving them free to focus on strategy and development. We appreciate the differing needs and focus our advice and service to ensure the true goals of the business are met and not just the supply of technology for technology's sake.
Want to know more?
Contact our support team to discuss your requirements and arrange a free consultation.