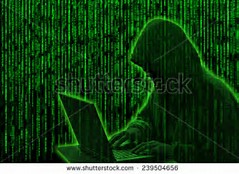 NHS Lanarkshire was attacked by a new variant of Bitpaymer last week. The cyber attack led to some appointments and procedures being cancelled. Staff worked over the weekend to reinstate IT systems, and are trying to establish how the malware was able to infiltrate the network without being detected.
This infection shows how disruptive Ransomware can be. It encrypts the data it finds on a host computer so that it can no longer be accessed, and then demands payment, often in Bitcoin, for its release.
This type of cyber attack can happen at anytime – to anyone. The people who carry out these disruptive acts are opportunists. We should all aim is to make their job harder – by making sure we have strong passwords in place, and by backing up all files.
Most malware looks like it has come from a trusted source. A simply click on a link is enough to cause widespread disruption. Being prepared with as many security measures in place, as well as being vigilant and alerting colleagues to any unusual e-mails etc, is the way forward.
There are many examples of individuals and organisations that have chosen to part with their cash – but there is no guarantee that by paying the ransom you will get your files/data back.
You are most welcome to give one of our consultants a call – to check that all has been done to keep a cyber attack at bay. Be prepared and be safe.
ADECS-Maple – 024 7699 5930