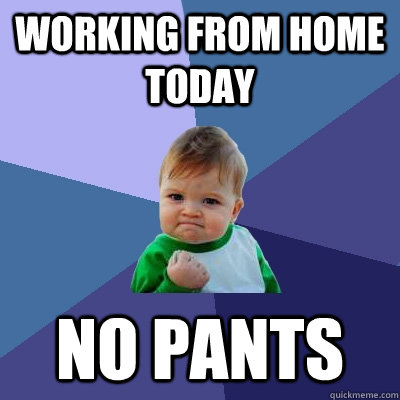 Millions of people around the world have been told to work from home in a bid to slow the spread of Covid-19. Companies such as Apple and Google have actively encouraged employees to feel free to work remotely – if the job allows it.
Fortunately there are now many tools and services available to help employees perform their roles effectively from home. Communication is crucial, which is why remote meeting services are in high demand. Videoconferencing services, such as Webex and Rival Zoom, have upgraded their free service in response to the surge in demand. Some now include a longer free-day trial, while the maximum number of users has also been increased.
Those new to working from home will be presenting great opportunities for hackers to steal sensitive information or commit online fraud. To keep information secure most companies will use a virtual private network (VPN) to create an encrypted connection from the user's computer to their company IT system. However, even businesses with a quality VPN may need to buy more user licenses or improve the server capacity for everyone to use it at once. Some prefer to control work computers from home using remote desktop software. You might even want to use both bits of tech, which would provide a secure way to access your work computer.
It is important that you check that you have a secure and reliable internet connection. If not, you may need to upgrade, or invest in a mobile hotspot or router.
Anyone who collaborates with colleagues in different locations has probably used documents shared over the internet. Slack, for example, is a secure instant messaging platform that offers file sharing and video calls and wants "to replace email". It has around ten million users, and is said to be a great way of keeping in touch with everyone when you are working remotely. (Other options include Microsoft's Teams platform)
But what if you find working at home distracting? Making snacks, playing with pets and even household chores might be more appealing than your paid work. Is so, then Focusmate will provide an "accountability partner". That's another home worker who keeps an eye on you while you are at your desk.
You connect the video cameras on your computers together at the start of the session, and get to work. There's no sanction if you go and watch TV halfway through, except the mild disapproval of a relative stranger – but the company claims that its customers report reduced procrastination. Social pressure, it argues, it one of the most powerful ways to motivate yourself.
www.bbc.co.uk/technews (10th March)
If you need any advice or guidance on what may help you get the best out of working safely and effectively from home, please do not hesitate to give us a call on 024 7699 5930 here at ADECS-Maple.